Promotional textile



Our offer of promotional textile is very wide. It covers T-shirt, polo shirts, jumpers, fleece, cardigans, shirts, jackets, caps, winter hats, scarves, rugs, reflex vests, bags, pillows and others..
All our offered textile products can be found in our summary catalogues available in printed form which can be provided to you free of charge or you can download them at our webpage.
Terry towelling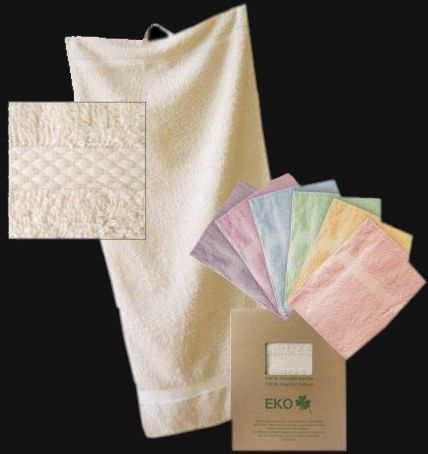 Terry towelling represents a very popular product of textile promotion and a good present. We produce bath towels, hand towels, dressing gowns, mats, slippers, ropes, children dressing gowns.
We have terry towelling of various thickness available in our catalogue but even the basic line meets the most demanding requirements of our clients laid on promotional terry towelling.
Packaging represents a very important part of textile promotion. Therefore we pay specific attention to this fact and offer a wide range of packing possibilities in our catalogue. Complete offer of packaging material is available in our catalogue.

Hotel terry towelling
We also offer a special assortment for hotels. Such products are specific with their high resistance against chemical substance and mechanical wear-and-tear.
Textile for golf

The most search for product for golf is represented by golf towels which can´t be missed in any golf bag. They are available in our offer.
Our company also cooperates with golf clubs where we apply embroideries on their brand golf clothing or our partners are used to order from our offer of caps, as well as other textile which is branded according to their requirements.
We are proud to include our best Slovak golf player, Zuzana Kamasová among our references whereas our satisfied clients are her sponsors.

Child collection and child terry towelling
Children of our clients and customers represent very interesting target group. We can offer a complete collection of products focused on a "small" customer. Mainly the job-order manufacture creates in this sense a space for correct targeting of promotional campaign.


Sweatbands, head bands and socks
Standard sweatbands on which a logo may be sewn or sweatbands with embroidered logo, as well as socks without logo and with embroidered logo represent special products in our offer.

Sport clothes and clothes for sport activities
We can offer sport clothes and collections for sport and clothing for teams. So we are able to dress up the whole sport clubs, or a company for various sport events completely.
Working clothes
Fancy working clothes with many pockets and reflex elements represent very popular and price friendly work clothing.
We also produce the most price favourable basic working clothes of simple loose shape with 3 pockets and trousers with strengthened knees, or these can be adapted to the customer´s requirements and made according to them on job-order.
Healthcare

Clothing for healthcare represents a special field of our production. We can satisfy also the most demanding requirements laid on quality.
Gastronomy

Our products are also frequently used in the field of gastronomy. According to requirements we can use special materials which can be washed at 95 C and keep their colourity.
Individual approach

Besides sewing of working clothes our company also offers sewing of promotional textile products. We can guarantee uniqueness of working clothes produced by us. Possibility of selection of execution according to individual ideas of the partner is an absolute mater of course. Colour range of textile material use is very wide. It can be a promotional pillow with embroidered logo, or bowling bag with embroidered logo for instance...