Embroidery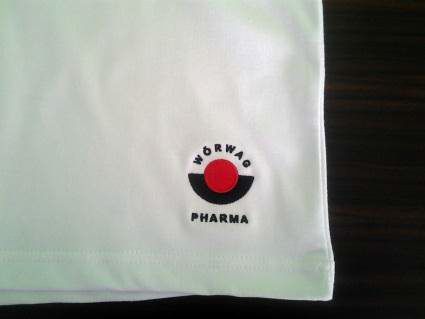 Machine embroidery represents a high quality way of logo or motif presentation on a textile base. Maximum size of embroidery represents 30x25 cm, while up to 15 standing-colour threads can be use. Resulting price of embroidery is derived from number of stitches (embroidered area) and demandingness of putting the embroidered material into the machine.
Machine embroidery is executed on the most advanced Japanese embroidery automatic machines of TAJIMA brand.

Embroideries can be placed on all types and sorts of textiles like T-shirts, polo shirts, jumpers, jackets, hats, caps, terry towelling, wok clothes (boiler suit) etc.
From the point of capacity and quality of embroidery we can also satisfy the most demanding customers. Besides Slovakia our products can be found in Austria, Czech Republic and Hungary. We have our own design studio in which we pay a specific attention to preparation of embroidery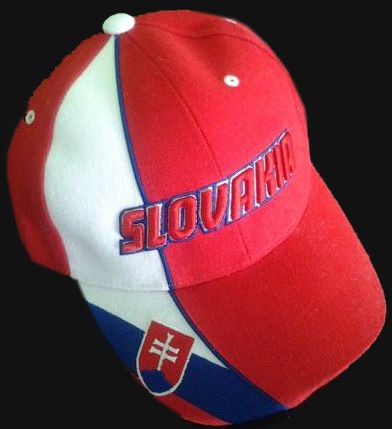 and creation of design, as this part of our production belongs to the most important one so that the result is a high quality and eye-taking product.
Saw-on badges which represents a suitable part of work clothes, sport clothing and uniforms are specific part of our production. They can be pre-ordered and when needed, just simply sewn to the clothes. Through ordering larger volume finances can be saved this way.
3D embroidery which we also execute represents the highest class of embroidery. This is the evidence of the fact that our production of sewing is managed perfectly.


Impress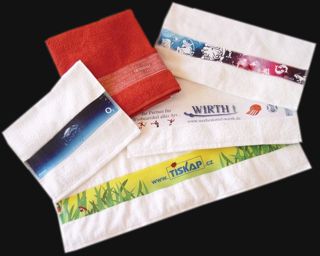 In the field of impress we can offer impress of various materials and products. We use high-quality foreign colours plastisol, diluter-base, sublimation, water, thermo colours, UV colours ... This way we are also able to impress complicated prints and simple logos of course. Hand towel or bath towel represents a very interesting way of transferring an advertisement. We can do impress into a specially textured polyester selvage in a bottom part of terry towelling which we have available in our offer of textiles.